« Back to Calendar
Free public walking tours of Vassar College History - Two Tours!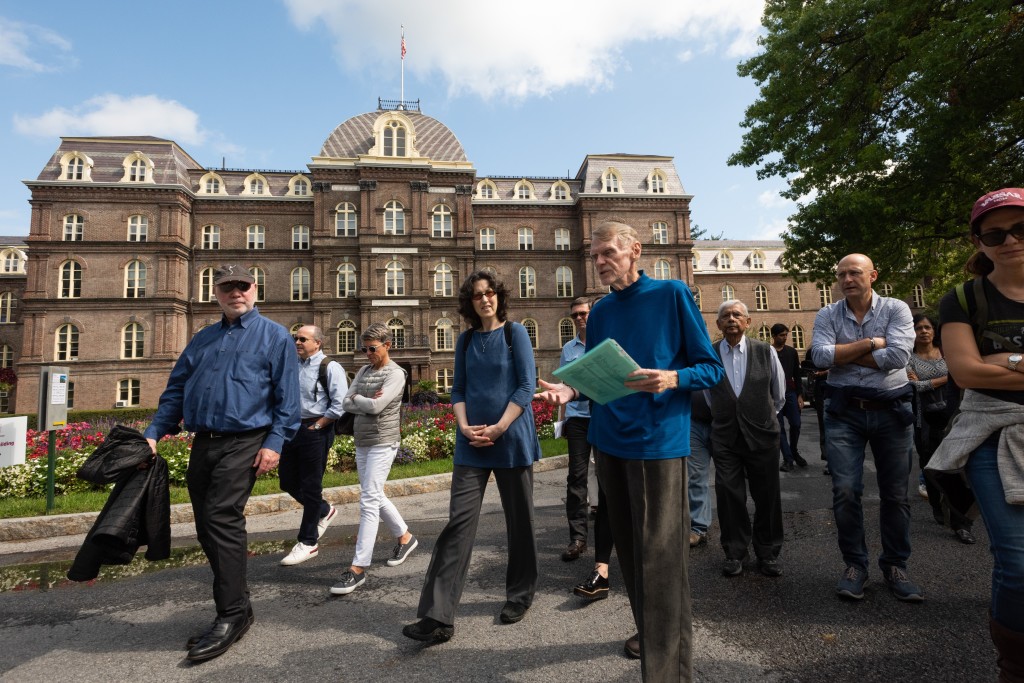 Free public walking tours of the architecturally renowned Vassar College campus will be held on two upcoming Saturdays: October 20 and November 3.
On each day tours will begin at 10:00am and 1:00pm from the front entrance of the college's Main Building, and run for approximately 90 minutes. Highlights will include such historic locations as Main Building, Thompson Memorial Library, and the Vassar Chapel.

The tour leaders will be Colton Johnson, College Historian and Professor Emeritus of English (10/20), and Chris Smart '83, Associate Professor of Chemistry (11/3) Tours are held rain or shine, and all ages are invited. To sign-up or for more information contact the Office of Communications at (845) 437-7400.
With a design inspired by the Tuilleries Palace in Paris, Main was the largest building by square footage in the United Sates when the college opened for classes in 1865, and it is now a National Historic Monument. Thompson Memorial Library is consistently named one of the world's most beautiful libraries and is a leading example of collegiate gothic architecture. Its stunning and sizable stained glass window depicts the first woman to receive a doctorate, Elena Lucrezia Cornaro Piscopia, defending her dissertation in 1678. The Vassar Chapel boasts such eye-catching features as stained glass windows by Louis Comfort Tiffany, an angel-headed hammerbeam ceiling, and a massive Gress-Miles organ with 5,710 pipes.

The Vassar campus is also a designated arboretum home to more than 200 varieties of trees and thousands of trees and plantings all told, so spring blossoms and colors will abound during the tours.

Featured Events
Newest Events
Events at this Location
There are no upcoming Events at this location