« Back to Calendar
150th Birthday Celebration & Open House at Bardavon 1869 Opera House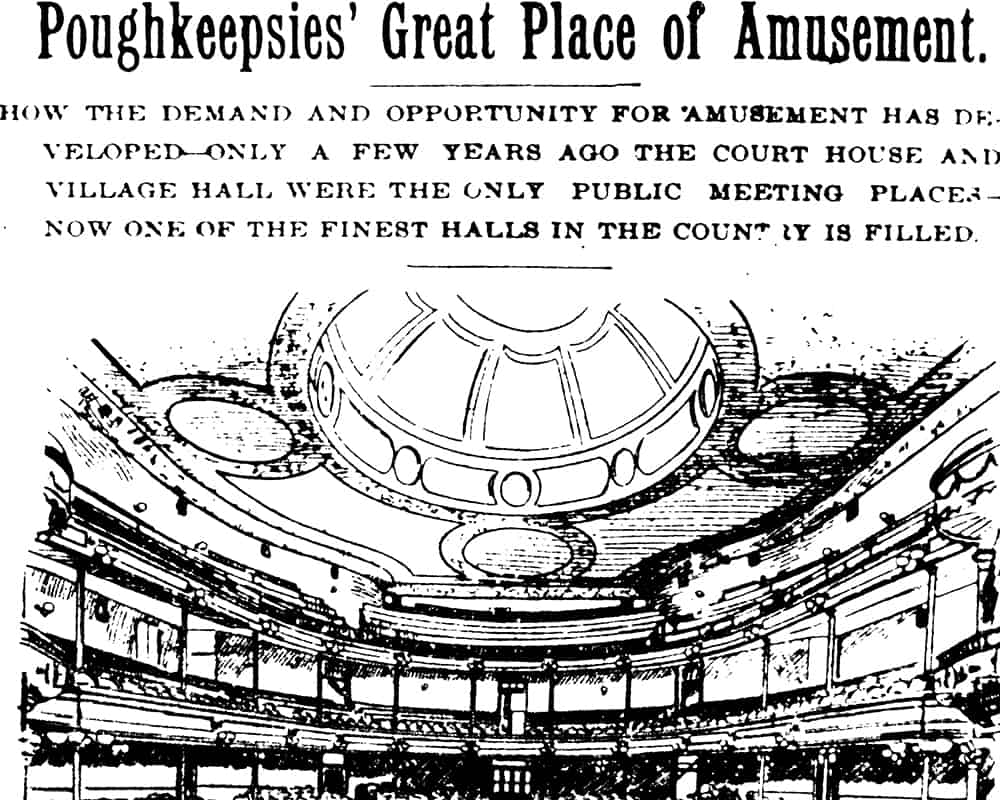 The Bardavon 1869 Opera House, Inc. will celebrate 150 years of presenting legendary performances in the Hudson Valley with a free open house for residents and visitors. The event will take place on the exact 150th anniversary of the theater's opening night in 1869, and as a highlight of the City's monthly FIRST FRIDAY community arts event.
The Birthday Open House will launch a year of special events celebrating the Bardavon's role as the community's theater—a gathering place for diverse arts programs that have entertained, educated, and enlightened generations since Poughkeepsie merchant James Collingwood first built it for his City. 
At 6:00, City of Poughkeepsie Mayor Rob Rollison will join Executive Director Chris Silva to lead a birthday toast and cut the birthday cake. Throughout the gathering, guests will be free to roam the theater, walk across the stage and visit dressing rooms, where crew and staff will be on hand to describe what happens behind-the-scenes, and to share stories about the many performing artists and dignitaries who have visited—from Mr. Twain, Edwin Booth and John Philip Sousa to Tyrone Power and FDR to John Legend, Aretha Franklin, and more. House Organist Juan Cardona will also provide demonstrations on the Mighty Wurlitzer pipe organ, built for the Bardavon in 1927 and one of the few of its kind still in use in its original theater location.
At 7:00, the Wholly Brass Band will lead guests through the stage door at the back of the theater to continue the Birthday and First Friday celebrations at the KING'S COURT BREWING COMPANY on Cannon Street.
Featured Events
Newest Events
Events at this Location
There are no upcoming Events at this location